Possum Removal
Got a little possum problem, we will help with that
Possum Removal Melbourne and South East Suburbia
Noisy possums waking you up by running through your roof? Are you finding urine stains developing on the ceilings, and like rats possums also love to gnaw away at electrical wiring increasing the risk of fires.
At AAA your services include:
Free no obligation proposal and assessment of your property
Checking and securing all obvious possum entry points
Inspection and repairing all broken roof tiles
Installing either humane one way entry units or possum cages
Possums are protected animals and all caught possums are released
We are fully licensed and insured
Possum boxes sold and installed
Adopt a Possum as a pet
It is illegal to keep possums as pets
WARNING!!
Do not use rat poison in a roof if you think a possum is living there, arrange for professional removal. It is a cruel and illegal to kill possums, it will smell and cause damage to your property.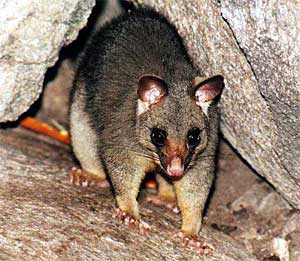 We'll remove your possum problem